Hey there! Hope you'll be fine. WhatsApp and Facebook are the two most popular terms these days.
After these two there are some other addictions in the market.
Twitter and Instagram behind these two.
Do you know you spend tons of time-wasting on these two platforms just to chat with others and scrolling your Facebook feeds and watching, scrolling, liking, sharing, etc?
Of course, you do if you're not using these platforms as productive stuff then definitely you're wasting tons of time.
I saw many people who only have a job just send the forward messages day and night.
I think you should make yourself more productive by deleting your WhatsApp account if you're doing the same thing.
WhatsApp can be a great platform if you're using it for your career and goals but if not then you should think of deleting the account right now.
If you're a student and used WhatsApp for a creepy chat with your friends on WhatsApp then there is the only option if you want to get free yourself from the trap just delete the WhatsApp account.
I know deleting the WhatsApp account is never been this easy but here something more you can read and can take a resolution.
These points may help you to take the decision of deleting your WhatsApp account.
Want to learn more?
Best WhatsApp Group For UPSC Aspirants
How Do I Find a Group on WhatsApp
1. Distraction due to too many notifications:
It's the primary reason you should think of deleting your WhatsApp account.
If you're a student and getting distracted because of WhatsApp notification then make sure to delete the account and WhatsApp application as well and focus on studies.
WhatsApp message won't make you successful. You need to overcome the urges and think of deleting your account right now.
If you want to connect with your friends, instead of WhatsApp you can use alternate options. The best option you can directly call them.
I know it takes the cost to call someone but still, you can consider this, it's even better than WhatsApp addiction.
2. False friendship: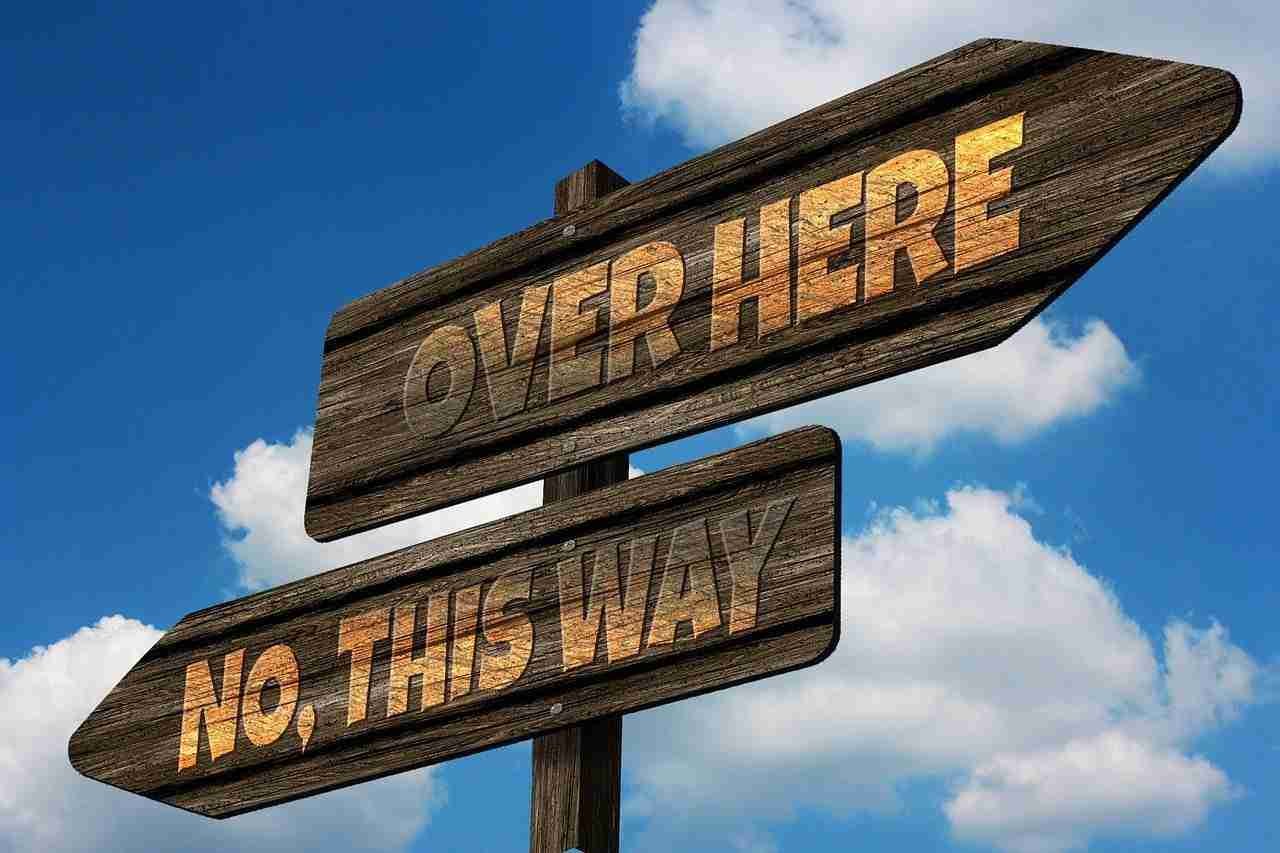 It's good to connect with your loved ones but all the time can break your relations.
Don't make yourself too much free for someone because it can ruin your relationship and also can waste tons of time as well.
It's no worth giving too much value to someone.
Make sure you have lots of other things to do as well.
You have your daily task list.
Make good habits of your daily routine and strictly follow it.
Using WhatsApp for productive use is okay but if you're using it for a constant nonsense chat then make sure it'll end up losing your precious time.
3. Fake news:
Most of the time you may get fake messages on WhatsApp.
I received too many WhatsApp fake messages, generally, I ignored these messages but it really disturbed me a lot.
If you want to save yourself from these fake messages then make sure to deactivate your WhatsApp account and remove the bullshit application from your device.
4. It's just entertaining:
Most of the time if you're not using technology for achieving your goals then you're wasting your time.
WhatsApp also the same. People waste tons of time discussing some unrealistic topic that's totally time waste.
Sometimes people use to talk too much on social applications and waste their lot of time.
As all we aware, our time is the most precious thing, so make sure to spend it with valuable things.
I'm not saying you should not talk to your friends and loved ones but make sure to keep a limit to everything whatever you're doing.
Your almost 80 percent focus should be on your goals and the rest 20 percent you can spend chilling out with your friends and family and other works.
It's really great to talk with your friends and family and you should talk and spent your valuable time but don't make these apps a medium because sooner or later you may get habitual of using these applications and you may get addicted to these applications.
Want to learn more?
How Can I Get Unbanned From WhatsApp
What Are The Best Things About WhatsApp
5. Live in the real world:
Just do a simple experiment, meet someone you met a long time ago and talk to him/her, and on the other hand talk to someone on WhatsApp, when you'll feel better?
Of course when you'll meet someone in person and talk to them.
Spent your valuable time with your friends and family, it really worth it.
Just like that make sure to avoid using WhatsApp for casual talk and also try to present yourself in the real-world and avoid using WhatsApp. Instead of that, you can talk on the cell phone, it's pretty good.
If you're friend lives far from your place and you want to get in touch with them then you have an option to directly call them.
6. Privacy issue:
Sometimes we used to share our personal and professional stuff on WhatsApp with our contacts.
This stuff may be in media as well as in document files.
These files can be compromised with someone if you lost your cell phone or someone steals your device then your privacy may get into trouble.
Make sure to delete the application and never share any sensitive information with your contacts as well.
We see there are tons of cases when a couple just returns from their honeymoon and suddenly they lost their device in a hotel or anywhere nearby area.
Make sure not to share such a private picture and never keep these private images on your device.
Instead of that, you can use cloud storage for storing your private images. You can also use the app locker or media hide application for hiding your content.
Now after these reasons you have finally decided to delete your WhatsApp account, now the question is what happens when you'll actually delete your account.
Here you'll find the answer.
Just stay with me and you'll get the exact steps you may face when you'll delete your WhatsApp account:
Your number will no longer be associated with any WhatsApp account and your account will delete permanently.
Your account will be deleted or removed from your contact's WhatsApp contact lists.
Your account will remove from all of your WhatsApp groups and also broadcast list if you added in one.
Your media and chats will delete from the application and you may not get them back.
All information like image, status, your name will remove from the application and your account may not find by anyone.
Before deleting any WhatsApp account make sure to take a backup first because you may need later of the account information.
You may share some precious information with someone and now you need that information but unfortunately, your account got delete then how you'll get back this information?
Here are the steps to get a backup of your chats:
1. First, open WhatsApp on your device and go to settings. After getting into settings make sure to click on chats.
2. After getting into chats now click on the backup option and take your backup and connect your cloud account.
3. Store your full backup on the cloud and when you'll install WhatsApp next time you need to click on the backup your account option and all your information will get back into your account.
Now you have finally taken the backup of your WhatsApp account, now the question is how you can delete your WhatsApp account permanently?
Now in this guide, I'll try to figure out how you can delete your WhatsApp account permanently.
1. First, you need to open your WhatsApp account. Then click on the three dots you'll find at the top.
2. Now click on the settings and go to the account.
3. In the account option, you'll find the option of deleting your WhatsApp account.
4. Make sure to click on that option and it'll ask you to put your number now, put your number, and hit the delete button and your account will be deleted permanently.
These are the steps of deleting the WhatsApp account.
When you'll delete your WhatsApp account your all chats, media saved on your WhatsApp account will delete.
If you don't have a backup of your WhatsApp Account then you most probably won't be able to get them back.
Want to learn more?
How Does WhatsApp Make Money-Case Study
What Are Some Educational WhatsApp Hacks
If your device is lost:
Sometimes you may be lost your device then how you'll delete the WhatsApp account from your device?
If you want to delete all of your applications and want to erase your phone even if you don't have access to your android device then here you'll find the best option by using Google find my device website.
Follow the steps:
1. Open your PC or laptop browser and browse the official website. After reaching on Google official find my device website make sure to log in with your Gmail account.
2. Make sure to login with the same account you had a login on your android device. Now select the device you want to erase.
3. After selecting the device now hit the erase button and your all data will be wiped out.
It's helpful when you'll lose your device. You can still delete your all device data so that no one can get access to these data.
Now what's the difference between deleting a WhatsApp account vs uninstalling the application:
As you can see if you'll delete the WhatsApp application from your device it means your all messages, media files, voice records, your groups, and the broadcast list will remain safe.
As long as you'll reinstall the application it'll again restore all of your data.
When you'll uninstall the application it means you have temporarily blocked yourself from using the WhatsApp application and when you'll reinstall the application you'll get access to all your contacts, chats, groups, broadcast list again.
On the other hand, if you'll delete the WhatsApp account it means you have completely wiped out your WhatsApp account.
This means you'll not get access to your WhatsApp chats you had done.
You'll lose everything your chat history, media, voice even your account will disappear from your contact chats.
Want to learn more?
Some Geeky WhatsApp Status Messages
Create and Join Invitation Link of WhatsApp Group
Reinstalling the WhatsApp application:
Now the question is if you change your mind and want to reinstall the WhatsApp account, how you'll do that?
Well, there are two cases possible if you deleted your WhatsApp account and you want to get back up all of your WhatsApp chats, media files, etc. you won't do that unless you have taken a backup of your WhatsApp account.
If you uninstalled the application and want to reinstall it again then you have a chance to get back of your all chats history, media files tec.
Reinstalling the WhatsApp application is pretty easy, all you need to visit the AppStore or PlayStore and search for the WhatsApp application and install it on your device.
After installing the WhatsApp application now register with your number again.
If you had taken backup then it'll ask you to restore your WhatsApp account but if it's not the case then you need to restart all from the beginning.
Want to learn more?
Use WhatsApp on My Laptop Without Using My Phone
Cool WhatsApp Group Names Suggestions
Conclusion:
Hope you enjoyed the article.
If you still not decide whether you should delete your WhatsApp account or not then make sure to comment down below.
If you still confused about whether you should delete your account temporarily or permanently then make sure to go for temporarily once you'll get habitual of that then you can proceed it for permanent deletion.
If you have questions or suggestions please comment down below.
GET DAILY DOSE OF TECH ARTICLES ON YOUR INBOX