Top 15 Ways to Drive More Traffic to Your Website Free
Hello readers! In this comprehensive article, I'm gonna share with you the top 15 ways to get more traffic to your blog.
Well, it's not easy to get traffic nowadays because the competition is very high.
You have to be stand out unique in your products and services to get customer attention.
You have to be very smart in your services for driving the best possible results.
Well in this article I'll try to share the top 15 tactics that will surely help you to increase traffic to your blog.
Well, there is something that I need to share before going to the technical aspects of the article.
First, you have to recognize your audience's needs because nowadays you have to write the blog in a smarter way that will grab the customer's attention.
You need to recognize your audience's need then you need to publish the article on your website.
You should be solution-oriented to your audience's needs.
Here I am gonna share with you some tactics that will help you to rank your blog and get more audience attention.
Activities you need to perform before publishing a blog post:
1. Do Better Keyword Research: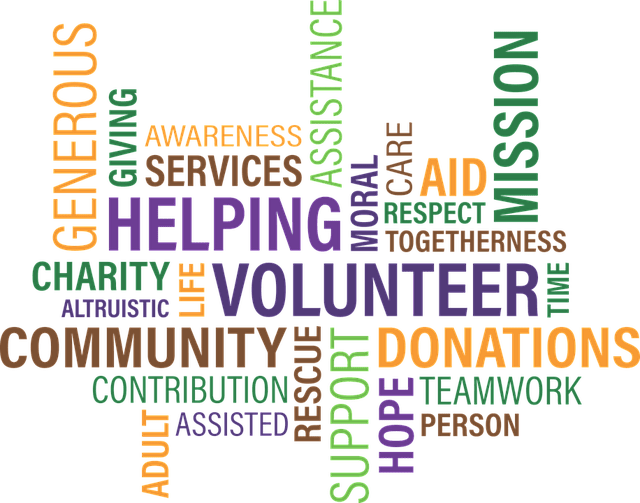 The first and most important part is the better keyword research. Why Keyword Research is so Important? It basically helps you to get to understand your audience's needs.
First and last, you need to grab your audience's needs because the end goal is your target audience.
Here are some tools available in the market, you can use them, like Google Keyword Planner, Keyword.io, KWFinder, Moz Keyword Explorer, etc. With the help of these tools, you can do better keyword research.
Better keyword research is the most important and first-ever thing you need to perform before creating content.
Keywords basically help you to identify the audience needs what the majority of people actually looking for.
There are various tools and software's available online to do better in-depth keyword research.
Keywords actually denote your business.
Let's take an example, suppose you have a business of manufacturing shoes then keyword research performance should be like this as given below.
You can see as per the UberSuggest keyword research tool you can see there are millions of searches are there only related to a single keyword shoe.
You can estimate the traffic and can suggest an idea of how keyword research can help you to make an assumption about the traffic and where the maximum traffic coming from.
You can see in the keywords suggestion, tab there are tons of ideas are there.
You can research for the high traffic but less competitive keyword and target these keywords for your further content creations.
Create high-quality content target to these keywords and share on various platforms to attract the visitors.
Make sure the content should be high quality and you just need to provide in-depth knowledge about each and every point of your topic.
Keyword ideas help you to stay organise and productive.
Productive means you don't need to think much about what you should produce the next.
Ubersuggest is really a good tool that gives you the basic ideas about the traffic and target audience. You can use this tool free, it doesn't cost a single penny.
You can also see the list of your competitors how much traffic they are driving and you can also research the most traffic keywords.
When we talk about keywords then we generally focus on two major types of keywords.
The first keyword is the short tail keyword and the second one is the long tail keyword.
Here is the traffic vs conversion graph that clearly explains why long-tail keywords are important in terms of traffic and conversion.
As you can see from the above graph the long-tail keywords still lead the market.
The conversions in the long tail keywords are pretty much high.
Whereas the short-tail keywords have a good amount of traffic but they don't have many conversions.
People generally search for these keywords only for gaining information about something not for buying purpose.
The competitive analysis shows that these keywords have very high competition also.
2. Choose a Good Title for Your Blog Post:
After doing better keyword research now you have to decide a topic for your blog post. The title of your blog should be catchy and under 60-70 characters long.
It should be catchy and curious so that you'll get more and more clicks on the search engine result pages.
You can use the question tags in your title it creates curiosity in the user's mind and the user will more likely to click on the title while searching for the keywords. You can use quora for deciding the title of your blog post.
There are some examples that will clearly explain how to write a better title for any blog post.
3. Use H1, H2, H3, H4 Headings in your article:
It's important for both search engines and users to grab attention. By using h1, h2, h3, h4 headings in your body part of your blog post, it's easy to understand the points mention in the article for both search engines and users.
Clearly explain the things after writing the Proper Headings. It really makes sense to write these headings will definitely get more attention and increases the retention time of your audience.
4. Write short but informative:
The article may be short but should be informative. Stick to your topic don't talk too much stick to the points.
Always use examples in every point to get a better understanding of your users.
5. Use internal linking:
Always links your other blog post to your article to get a reference for your audience that will increase the retention time of your audience that will definitely boost the ranking on each engine.
Read this amazing article on internal linking by MOZ.
6. Give value to others:
Always give value to others. Suppose you take some points from other resources put there reference on your blog post.
It's also called the outbound links. It will create a trust value to your blog.
7. Always engage with your audience:
Always, your audience is the first priority. Give your audience a better value by giving the responses to their comments and email. Always answer their queries that will create a good impact.
8. Use social sharing buttons on your post:
Always put the sharing button on your every article. Always put a better line before the sharing button be like sharing is caring, sharing doesn't cost but help someone else like you, etc. It will help you to get more shares and more reach.
9. Be consistent:
Always consistent with your blog. Take it seriously, don't take it as an earning source.
Always work with some vision to be like I am sharing this information because I have the vision to help people.
It will definitely help you to get more attention and success to your blog.
10. Use push notification:
Push Notification is a great way of getting your readers back to your blog.
Push notification is a technique of acquiring visitors back to your blog post.
It's a kind of subscription when people subscribe to your push notification then they agree to terms like whenever you will share any blog post they will get a desktop notification.
It will help you to get more traffic.
11. Use email subscribers:
It will always be a great idea to put an Email Subscription to your blog post.
If your audience is getting some value from the article then they can subscribe to get an email from your side. Then you can send some kind of values right to their inbox.
12. Use social media:
Using social media is the best way of getting tremendous traffic to your blog post.
But use it wisely, don't spam. Let's take an example, you have just written a blog post and you want to share this blog to different facebook groups then share only in relevant groups related to your article's topic.
Don't spam as people do. They share without any relevancy.
13. Make good backlinks:
People think backlinks mean making a link that's it.
But it's not true backlinks is a technique of helping others.
Let's take an example I just wrote an article about Online Marketing and I want to make a Backlink for it then I will search for forums or any other sites where people want help to learn about online marketing.
Then I will answer his query in a comprehensive manner and put the link of my article over there. This is real backlinking. Always make good and effective backlinks.
14. Always put a short description after every blog post:
Always show a short description of your profile after every blog post, it will create a trust to your audience and help you to get more and more share.
Remember always putting a smile face profile along with your article will make a good impact.
15. Always leave a question for your audience:
Getting comments and shares the last but not least is leaving a question for your readers.
Suppose you wrote an article now that leaves a question for your readers to get more comments and engagements plus sharing.
Conclusion:
These are the best tactics that will surely help you to drive better traffic to your article and ultimately help you to rank your website against your competitors.
If you like these points then share among your friends and family. If you have any questions and suggestions put in the comment section.
Tell me what tactics you use for getting more traffic?