What is Online Marketing | Internet Marketing
In this comprehensive article, we will talk about online marketing.
What is online marketing? Why it's so much important nowadays?.
Let's discuss with a basic introduction to online marketing.
Online marketing is a technique of promoting products and services via digital devices.
Digital devices can be anything like a laptop, PC, Mobile, Tablet, etc.
Nowadays the market of the products and services completely shifted to digital.
Traditional ways of marketing are getting old because in traditional marketing we can't measure the performance like hows your marketing efforts behaving and how much we can spend to acquire customers?
Online marketing creates lots of new opportunities where you have the opportunity to market your products and services in a very little or almost no cost.
As we are aware that in today's world most of the population is on the Internet. Most of the people are online.
It means for getting people attraction business also needs to be online.
If your business is still not online in 2019 then you are losing your most of the audience.
Nowadays the Traditional way of doing business is completely changing. Promoting the content online via digital devices like mobile, laptop, PC, etc. called online marketing.
Online marketing helps in determining the conversion rate.
Conversion rate can be determining the total number of conversions divided by the total number of visitors on your website multiply by a hundred.
Conversion can be anything. It can be filling up a form, hit on the subscribe button, download the free ebook etc.
Well, it's my second blog. If you don't read my first blog go read it first. Before moving to the main topic we need to discuss these points:-
Let's cover one by one. These are the question that will surely help you to shift your products and services online.
Online marketing as explained above is a technique of promoting the content of the products and services of a company via the internet online.
There are so many ways to promote the content online, let's take an example, you can promote your products via Social Media like Facebook, Twitter, Linkedin, etc. is a way of online marketing.
In 2019 most of the audience shifted to online. So you also need to be there to promote your business.
Now the way of marketing the products and services completely changes.
There are lots of opportunities are there in the online world. The traditional way of marketing is completely shifted to online.
Billions of people online these days. They spent most of the time browsing the internet, manage their social profiles, watching videos online, etc.
Your potential customers are online so you must have to be online.
There are various resources for promoting stuff.
Here in this article, we will talk about all the mediums of promoting the stuff online through various channels.
There are basically many steps to get to promote products and services as discussed below:
Search Engine Optimization (SEO)

Search Engine Marketing (Paid Marketing)

Social Media Optimization (SMO)

Social Media Marketing (SMM Paid)

Email Marketing

Mobile Marketing

Online Reputation Management (ORM)

Automation Marketing
Let's take a short overview of all the tactics as shown above.
Search Engine Optimization (SEO):
Search Engine Optimization or also known as SEO. It is a technique of Optimizing the content of the website for search engines like Google, Yahoo, Bing, Baidu, Yandex, etc.
Whenever the user types some queries on search engines like google then the results will come up.
These results or websites did their SEO that's why these sites are come up on the first page of the search results.
The pages that show these results are known as the search engine result pages or SERP. Search engine land explains search engine optimization in a very comprehensive way. Have a look.
There are basically two types of SEO techniques.
On-Page SEO

Off-Page SEO
As it is clear from its name, On-Page is a technique of implementing SEO on website web pages called on-page SEO. There are certain factors on which search engines adhere.
Like you can say there are certain guidelines for the search engines.
You have to implement these guidelines on your website to get the ranking on search engines. As Google is the master of the internet, everything depends on google.
Now google sharing almost 80% to 90% searches on the internet. Other search engines also share their data with Google.
Some points need to take in On-Page as mention below:
Post/page title should be catchy and must have a focus keyword that you want to get optimized for. It shouldn't be more than 60 characters long.
Before writing the title of any page/ post gets research via various keyword research tools like Google Keyword Planner, Moz SEO Tool, SEMRUSH, AHREFS, etc.
Always keep in mind optimize your web pages and post for the right keyword will bring close to you to your target audience.
The meta description is the most important part of the on-page tactics. The meta description is something that reads by both search engines and by users.
It should be short enough to be informative but large enough to get all keywords and search terms. The meta description should be up to 160 characters not more than it.
Well, meta tags or meta keywords are the search terms for search engines to optimize your post/pages.
Meta tags may or may not include in your post/ pages because sometimes it creates a duplicate content issue.
Like, take an example you had written an article. The article is about "how to play the guitar"?
Suppose you had included the keywords be like how to play the guitar, play the guitar, play guitar step by step.
It will index in search engines be like the main URL example.com/post and also be index example.com/tags/post. Both are the same content but index in search engines like different.
That can decrease your ranking on the search engine.
URL should be in systematic format be like example.com/post or page. It shouldn't include any date-time or any other element.
It should be catchy to understand by users and search engines also. Before choosing the domain name always remember to have the domain related to your focus keyword.
It will help you to boost your ranking and user can easily understand your products and services.
Body Headings (H1, H2, H3, H4, H5, H6):
Body headings play a major role in On-page SEO. It will not only understand by the user but search engines also. The user gets an idea of the topic of the paragraph.
It must be present in the pages and posts. It should be serial wise, don't just put them randomly, it will not be going to help you.
Body headings should include the focus keyword. It should be understandable enough that the user can understand the message you want to convey via headings.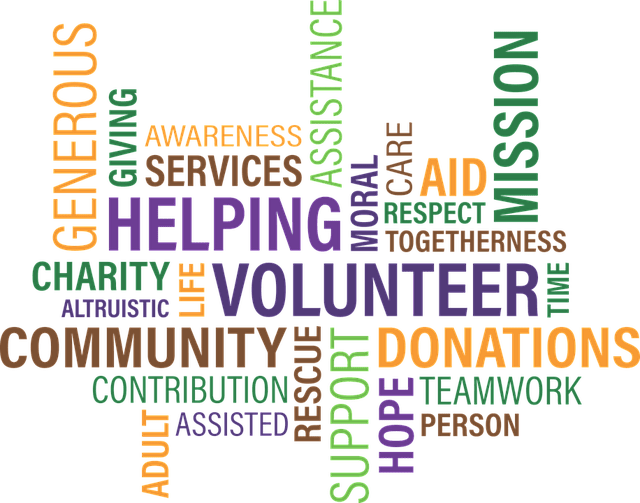 The most important is keyword density. First, you need to keep users in your mind, not the search engines because your end goal is to satisfy your target users not search engines.
As per search engine guidelines, give priority to your Users, ultimately you giving priority to us, that simple.
Keyword density shouldn't be more than the recommended one as per the search engine guidelines.
Always keep in mind keyword density shouldn't be more than 4%. Don't spam just putting too many keywords, it will not be going to help you at the end.
If you will put the targeted keyword too many times, maybe you will get the penalty from Google.
Always research the keyword before making a strategy for the content. The keyword should be relevant and targeted. The keyword should be focused and relevant to your needs.
Again images are the most important part of any website. Without relevant images, the website will not look visually good.
People can easily understand the things with the help of the images. So images must be present along with the texts.
But care should be taken, it should contain the relevant targeted keywords that you are going to optimizing your page or post.
It should include the Alt Texts because as all we know search engines are robots they can't read the images, they can't understand the images, but they can read the alt text and can make their decision to rank images also.
It can also help you in Image SEO as google also shows images on SEO Terms.
This is also very important to acquire traffic for your website because it will not only increase the retention time of the user but also leaves a very good impact on search engines.
Search engines are just robots they have certain algorithms on which they decide what should rank or what shouldn't.
If you are providing the best results to your user then it will also boost your website authority. Internal link plays a major role in it.
It's a way of linking your web pages or post internally.
Canonical is the major problem in On-Page SEO because as all we aware that the search engines are just the robots they don't have the human brain to understand and analyze the things.
Canonical is the issue, suppose you have a URL link, let's take an example www.example.com is a link and http://www.example.com is also a link then search engine consider these two different websites.
That's called the canonical issue. It can decrease your ranking and can have a bad impact on your website.
The sitemap is the map for search engines only.
It basically in XML Format that guides the search engine's robots that how many links are there on the website.
There can be two types of sitemap one for search engines and one for users.
It's basically a text file for search engine robots. It's a text file that guides the search engine's robots that post, page, category, tags, product, service, etc. will need to index or which will not.
It's a simple text file.
Include the Google analytics and search console codes:
Google provides various free services for its users. It's one of them. Google search console is a tool to get an idea about the health of the website.
Basically, it gives data about how your website is performing in the search engine result page (SERP).
What is the performance of the keywords? These data will provide the search console.
The second one is google analytics, it's another tool that uses for real-time traffic analysis.
Now come to the OFF-Page SEO. Off-page is a technique of optimizing the content with the help of off-page activities.
It basically based on link building strategies. Link building is a technique of making links on other websites to drive quality traffic to your website.
But link building should be genuine and relevant. Suppose you have a blog of shoe category then you need to make links on the same category of the websites.
Other off-page activities can be explained as given below.
Social Media Sharing

Blogging

Forum Posting

Guest Blogging

Social Bookmarking

Question and Answers

Photo Sharing

Video Sharing

Slide Show

PPT AND PDF Sharing

Business Listing

Article Submission
Search Engine Marketing (SEM):
Let's discuss another part of marketing called Search Engine Marketing (SEM).
It's basically a paid way of promoting the content.
Suppose you have a business and you just made a website for your business.
Now you want leads for your website because the user is online, you know that, so you have two options, first you can go with SEO and other is SEM.
I suppose you started SEO then it will take the time, you have to keep patience for that, but if you want instant result then you can pay to search engines for better and fast results.
Social Media Optimization (SMO):
Social Media Optimisation (SMO) is the way of promoting content organically. As in general life, we make social media accounts. Let's take the example of Facebook.
You must have an account on FB and Instagram and you use to post on a daily or weekly basis, then it's an organic way of sharing the content.
You don't need to pay a single penny for that, it's called social media optimization. I hope you will understand.
Social Media Marketing (SMM):
Social Media Marketing (SMM), it's a technique of promoting the content on different websites by means of paid marketing.
Suppose you have a video that contains your companies product information and you want that video will need to reach as high as possible, so here comes to the part of social media marketing.
You can promote that video on various social media channels like facebook and youtube.
You can pay them to promote your content.
Email Marketing is a technique for reselling products and services via email. It's a way of communicating with prospects.
Suppose you have an online store, you daily update your website with good content. You are already providing valuable information for your users.
Now you can secretly ask for their email and name so that you can send them these types of content and secretly push to sell your products via email.
Email marketing is not about sending the Bulk Emails or sending push spammy emails that will not beneficial for you.
You have to create your own email list by providing valuable content to your users.
Nowadays mobiles are the major online devices that most people have in this world. So here comes the part of mobile marketing.
Nowadays there are mostly android and ios devices. These operating systems run certain types of applications.
Most of the time you have seen the ads running there, it's called mobile marketing. Another example of sending promotional messages, text messages is also part of mobile marketing.
Online Reputation Management:
Online reputation management is the technique of maintaining the reputation of the brand by engaging potential customers.
All we aware that nowadays everyone using social media, so most of the time your potential customer is also on social media.
You can directly engage with your customers by means of interacting them online and provide them with instant support on social media.
It is part of online reputation management.
Last but not least is the automation marketing is the technique of automating the marketing process called marketing automation.
As all we aware that nowadays there are so many tools in the market that works on completely automated.
They just need to give instruction and they will continuously do their task.
Email automation is an example. Remarketing Ads is also another example that works on automation.
There are so many brands that are already using online marketing as the primary source of getting traffic.
As all, we know that internet marketing is the best way of the market the products and services because it's affordable and measurable.
Traditional advertising value reduces day by day because it's too costly and can't even measure the results so now people are shifting to online marketing.
Some of the brands that recently gained popularity as explained below.
Babysitter Services
Airbnb
Uniqlo
Dominos
Sephora
These are the brands that promoted their service online and now become famous.
An Online marketer has many responsibilities because market any product or service not so much easy.
You have to mentally prepare yourself.
You need to keep enough knowledge about your products and services because when you will talk to your target audience, you need to keep the expert knowledge about your products and services.
It will keep you out of the box from others.
An Online Marketer can perform all operations as explained below
Search Engine Optimization (SEO)

Search Engine Marketing (Paid Marketing)

Social Media Optimization (SMO)

Social Media Marketing (SMM)

Email Marketing

Mobile Marketing

Online Reputation Management (ORM)

Automation Marketing
Either you can be an expert in one of it or you need to have expert knowledge in all of these.
Always need to keep in your mind as an online marketer never promote your product or services directly.
Provide value to your audience, provide knowledge, educate them then secretly push the solution as your product and services.
Now come to the point of how online marketing works?
It can be explained by let's take an example, you are a jeans manufacturer and you want to sell the jeans online but you don't have an idea about how to get customers online.
Then you decide to make a facebook page of your company and start sharing the jeans images and their details.
You start sharing the details and knowledge about your product how jeans can help you to have a better lifestyle.
You can also share this information on Instagram also. Then you start gaining followers or facebook page likes.
They might be interested in your information and wanted to get information continuously that's why they liked your page.
Then after some time, you have a good number of followers then you start getting orders also. That's Simple!
There can be so many benefits of adopting online marketing over a traditional one.
We will talk about the major benefits be like it's cost-effective, you can market your companies product or service at very little cost.
It can be measurable, which means you can measure your ad performance, how is your ad is performing.
From where the users are coming and what are the devices they are using etc.
You can demographically target your audience on the basis of their income age language etc.
Anyone can do Online marketing who want to promote their goods and services online.
Do you have any type of business? Either B2B or B2C. Everyone needs to acquire customers for their business.
So here Online marketing comes into play a major role in that.
Business can take advantage of acquiring online customers, trust me guys, the internet is the place where only you can get the best target audience for your business.
Suppose you have a business and you offer services then you can promote your services online to get customers.
There are not any certain criteria for the business to be online. Nowadays almost all businesses can be online.
Even if you belong to the village side and you are a farmer then also you can bring to your service online to get better engagement and ROI.
So every business can be online. TAKE A DEEP BREATH AND COME UP ONLINE!
Conclusion:
So here I cover the comprehensive article where I explained almost all the things about online marketing, I hope it will help you.
Whether you have a business or not, it can hopefully boost your knowledge about online marketing. Happy Marketing!